A Trusted Christian Charity
Where Most Needed
Where Most Needed - 012000
Who We Are
Samaritan's Purse is a nondenominational evangelical Christian organization providing spiritual and physical aid to hurting people around the world.
As a trusted Christian charity for more than 50 years, Samaritan's Purse has helped meet the needs of people who are victims of war, poverty, natural disasters, disease, and famine with the purpose of sharing God's love through His Son, Jesus Christ. The organization serves the Church worldwide to promote the Gospel of the Lord Jesus Christ.
Samaritan's Purse is a 501(c)(3) tax-exempt charity and has been helping in Jesus' Name since 1970.
Charity Navigator gives us a four-star rating—their highest.
What We Do
Samaritan's Purse is a leading Christian charity working in more than 100 countries, providing for critical needs such as food, clean water, shelter, and medicine.
Disaster Relief
When disaster strikes, Samaritan's Purse is able to respond immediately, quickly mobilizing staff and experienced relief workers, often partnering with local churches to provide assistance and life-saving relief to people in need. No matter where we go to help the least of these, we always go in Jesus' Name.
This includes deployment of our Emergency Field Hospital aboard our DC-8 aircraft. Our doctors and nurses have provided life-saving medical care after earthquakes, hurricanes, in the wake of armed conflict, and during the COVID-19 pandemic.
We also work in the United States and beyond through our North American Ministries programs—deploying volunteer teams to help homeowners clean up in the wake of natural disasters such as hurricanes, tornadoes, fires, and flood. We also rebuild homes destroyed by disasters.
Operation Christmas Child
Through our Operation Christmas Child project, we provide special shoebox gifts to children in need all the around the world. These shoebox gifts provide opportunities for us share the Good News of the Gospel of Jesus Christ with children and their families.
Operation Heal Our Patriots
We work with wounded U.S. military veterans through our Operation Heal Our Patriots project, providing military couples with Biblically based marriage enrichment training at our lodge in Alaska followed by a lifetime of care through the project's Family Care ministry.
World Medical Mission
The medical arm of Samaritan's Purse, World Medical Mission, has a long history of working with mission hospitals around the world, providing the highest possible care in Jesus' Name in even the most remote locations. Surgical teams provide more specialized care, including heart surgeries through our Children's Heart Project as well as treatment through surgical sub-specialties such as cleft lip/palate surgeries and orthopedic procedures.
FINANCIAL ACCOUNTABILITY
LEARN MORE ABOUT THE WORK OF
SAMARITAN'S PURSE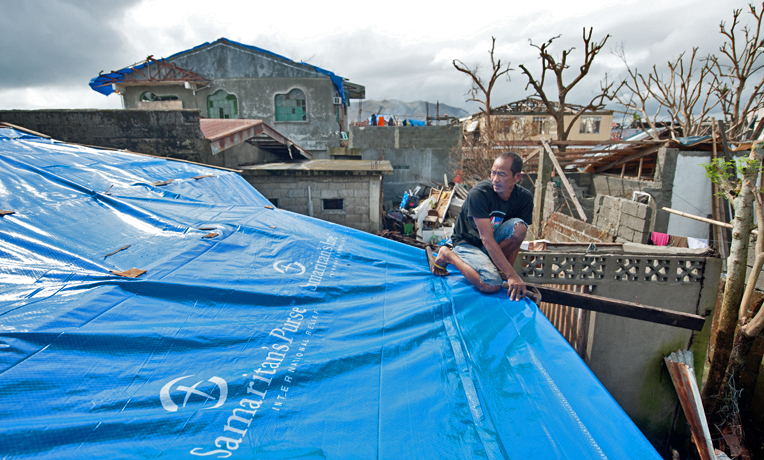 Where Most Needed
Your gift to "Where Most Needed" equips Samaritan's Purse with the resources—including personnel, materials, supporting services, buildings, and equipment—to fulfill our mission of relief and evangelism worldwide.
Where Most Needed
Where Most Needed - 012000
You can also make a donation by mail. Send to: Samaritan's Purse, PO Box 3000, Boone, NC 28607