Hearts

Healed
Lives

Transformed
A Pastor in Mongolia Receives Two Lifesaving Heart Surgeries
Bat-Ulzii had never heard about God until he benefited from Children's Heart Project as a teenager. Now, he is discipling young adults in their faith.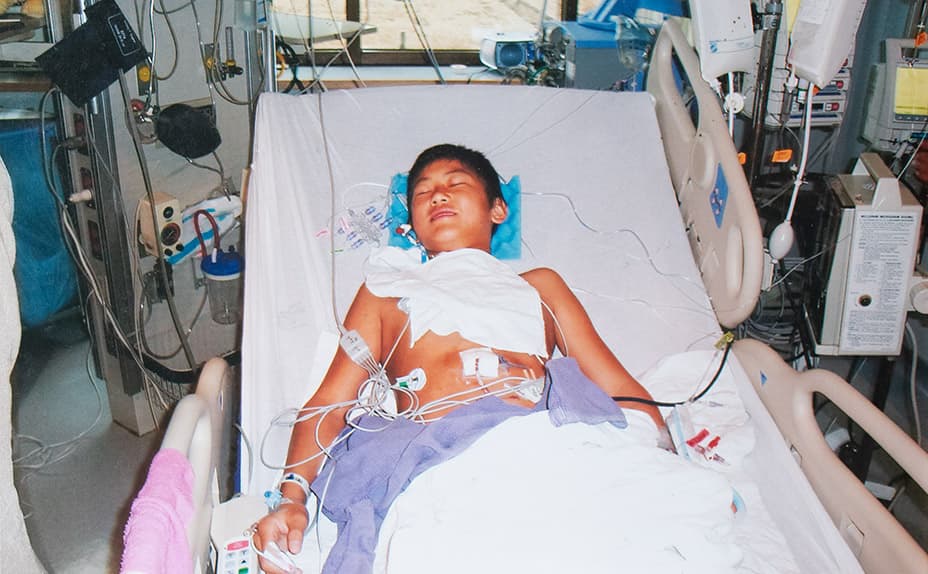 Bat-Ulzii tended to be an angry child who was often bullied, because he was physically weaker than other children and sometimes fainted while trying to play sports.
Bat-Ulzii and his parents had no idea what was wrong with him until at age 13 they learned he had a heart defect.
"The doctors told me they could not treat my problem in Mongolia," Bat-Ulzii explained. "I felt really hopeless."
Rejoicing in Healing
Bat-Ulzii and his family lived in the countryside about 350 miles from Ulaanbaatar, the capital city where Bat-Ulzii had to go for medical care. Before his heart condition was diagnosed he tried different medication but nothing offered any relief.
"The change was dramatic, I will never forget the precious people used by God who helped me in my difficult situation."
Once diagnosed, Bat-Ulzii didn't know how he would ever be healed—until doctors introduced the family to the Samaritan's Purse Children's Heart Project.
"One day, I received such great news. I was told that I was chosen as one of the children who could receive surgery in the States. Everyone was so excited," Bat-Ulzii said.
He and his mother, along with a translator, went to San Antonio, Texas, for the heart surgery. Just five days after the procedure, Bat-Ulzii was released from the hospital feeling much better. His lips were no longer blue and his face no longer pale. He also had more energy.
A Second Surgery
Bat-Ulzii came from a Buddhist family and heard the Gospel for the first time ever through the work of the Samaritan's Purse Children's Heart Project.
"It felt like Samaritan's Purse staff were my brothers and sisters," Bat-Ulzii said. "I felt something very special as they showed me great care and love. They had such a love for people."
Both Bat-Ulzii and his mother became Christians while in Texas.
"I received the second surgery—the spiritual surgery," he said. "I opened my heart and accepted God as my Savior. I realized there is a big hole in our souls that needs to be filled. God is the one who fills the hole."
Bat-Ulzii, now married with two children, is the discipleship pastor at a church in Ulaanbaatar and has committed his life to sharing the Gospel and to glorifying Jesus.
"To me, living is Christ, and dying is gain," Bat-Ulzii said. "I can't imagine my life without God."
His favorite verse is Matthew 28:19–20: "Go therefore and make disciples of all the nations, baptizing them in the name of the Father and of the Son and of the Holy Spirit, teaching them to observe all things that I have commanded you; and lo, I am with you always, even to the end of the age."
Bat-Ulzii is especially focused on helping young adults grow in their relationship with the Lord. He said the Lord has given him a passion to teach the next generation God's truth so that they can influence their community with the Gospel.
"I believe God is going to raise them up as future church leaders. God is going to use them to save many people."