Your faithful giving to Samaritan's Purse this #GivingTuesday can save and change lives by helping us provide for critical needs all over the world. Here are some of the ways you can help support our work and make a difference for eternity!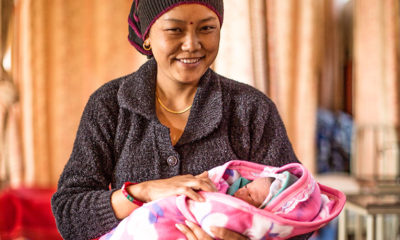 Due to local traditions, some mothers around the world feed their infants sugar water or other combinations of food that lack proper nutritional value. Samaritan's Purse is educating these women on how to feed their babies in a way that will cause them to grow up healthy and strong. Your gift of $75 can help save the lives of mothers and their children by providing education and supplemental food to those in need.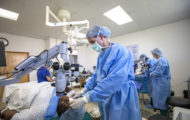 When conflict or disaster strikes, local medical facilities are often left in ruins with no way to care for the sick and injured seeking help. After Hurricane Dorian devastated the Bahamas, we set up our Emergency Field Hospital to treat the various medical needs on the island following the disaster. As Samaritan's Purse rushes medical care to disaster zones like this as well as mission hospitals around the world, we also tell hurting people about Jesus, who can heal their hearts and cleanse them of sin. Your gift will equip our medical teams to respond by saving lives and sharing the hope of the Gospel.
Families fleeing from violence or famine often cross borders seeking safety and shelter, and find themselves strangers in foreign lands—hungry, thirsty, and in need of refuge. Samaritan's Purse is offering compassionate care for these refugees by providing food, water, shelter, and other lifesaving essentials. Your gift can help provide basic necessities for a refugee family, offering a tangible expression of Christ's love in the midst of upheaval and uncertainty.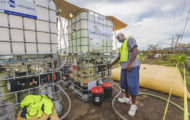 Marie, who lives in slums in Philippines, scavenges through garbage to provide for her family. When she met Samaritan's Purse staff, she learned about the importance of clean water—and also of her need for a Savior. She now shares her faith in Jesus Christ with her neighbors. Help provide clean water to families like Marie's. Your gift makes it possible for us to install water filters, build rainwater collection systems, protect springs, construct latrines, teach hygiene, or meet similar needs in the Name of Jesus.
Few things nourish the body and soul like a hearty bowl of soup or a steaming plate of meat and veggies. Samaritan's Purse supports feeding programs in churches, schools, and Christian ministries around the world so that children from poor communities can enjoy a healthy meal. For many of them—like these school children in Bolivia—it may be the only food they eat all day. For just $7, you can provide a week's worth of hot meals for a child, creating opportunities to share Jesus, the Bread of Life.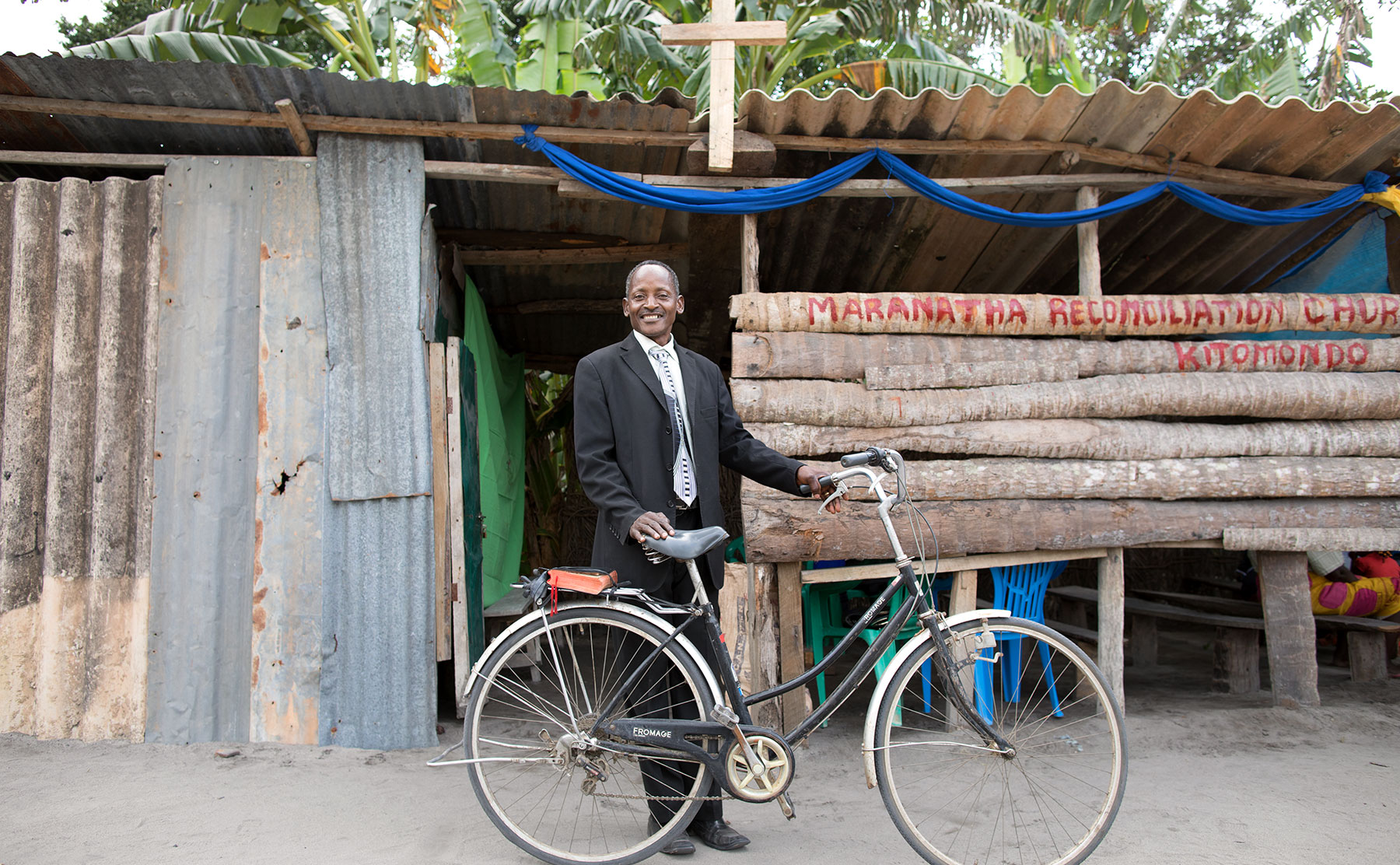 For a pastor or evangelist, a faraway village may be hard to access without a means of transportation—but it isn't out of God's reach. Samaritan's Purse is providing evangelists around the world with bicycles, motorbikes, and other practical vehicles, enabling them to reach remote communities where God is preparing hearts to hear and receive His Word. Your gift of $100 can help a Christian leader take the Gospel to those who need to know Jesus. "Now may the God of peace … make you complete in every good work to do His will" (Hebrews 13:20-21).
After Jesus opened the eyes of the man who was born blind, He revealed Himself as the long-awaited Messiah. The man's spiritual eyes were opened and he confessed, "Lord, I believe!" (John 9:38). When physical sight is restored, spiritual eyes are often opened to the Savior's love as well. That's why Samaritan's Purse sends medical teams to countries like South Sudan, offering cataract surgery for people who would otherwise spend their lives in darkness. As their bandages are removed and they see clearly, many patients are placing their faith in Jesus Christ.