Samaritan's Purse gave me the opportunity to buy food for my family
Avedha Kodzay is a middle-aged woman with four children. They were displaced from their home in the Democratic Republic of the Congo due to rebel fighting and have recently returned.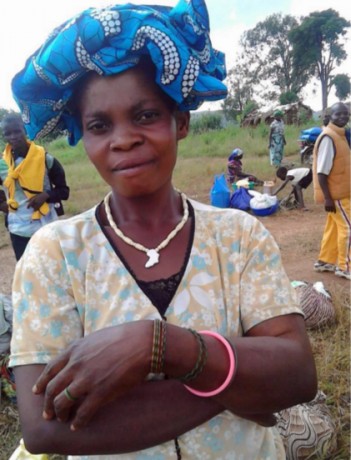 Our area has known deep insecurity for many years due to the militias that threaten the local population whenever they want. All of the activities in the community have been paralyzed. We're always fleeing violence.
My family and I have recently been able to return home from the area where we were displaced. Since then, our community has received displaced people from other villages, and I've hosted some of them in my home. Although I'm living in my own home again, our garden isn't producing well anymore. We survive off my income as a day laborer.
Recently, Samaritan's Purse held a food fair, where they gave me tickets to buy food. I enjoyed the experience because I was able to choose what foods my family needs most. The large quantity I was able to buy means that there will be less crying in my house from hunger. Through this help, my family is strengthened.