The Lindsays dedicated their marriage and family under God at the most recent Operation Heal Our Patriots reunion near Asheville, North Carolina
Michael and Marisa Lindsay stood before Operation Heal Our Patriots staff last weekend in Chatlos Chapel at The Cove and pledged to build their family "on a firm foundation of faith in Jesus Christ."
"It's the step that we're making to put God in the center of our marriage," Marisa said.
Neither Michael, an active-duty Army master sergeant, nor Marisa, who serves in the Alaska National Guard, were raised in Christian homes. They did not incorporate God into the vows they wrote for one another when they got married more than eight years ago.
Since that time, the couple's relationship has changed dramatically in large part thanks to Operation Heal Our Patriots—a project of Samaritan's Purse for military couples with a spouse wounded in combat since 9/11.
The Lindsays traveled to Alaska through Operation Heal Our Patriots for a week of marriage enrichment training in 2012. Marisa had become a Christian before that trip, but Michael resisted. The experience ended up reshaping their lives in many ways.
"That was the time when I personally made the decision to turn my life over to Christ," said Michael, who was shot in the stomach and neck in Iraq in 2007.
The couple was so moved by their time in America's last frontier that they decided to move from Colorado to Chugiak, Alaska. When they attended the 2013 Operation Heal Our Patriots reunion at The Cove, they were in the process of moving and did not return to Colorado but went straight to Alaska.
That reunion proved to be an enormous encouragement to their faith, and this year's event was again a powerful moment in their lives.
"This is like the family that we look to," Marisa said. "It really does feel like we're coming home to family. I'm excited to see the staff here."
They value talking to our chaplains and other staff—many of whom have been married 35 years or more. Michael noted that guest speaker retired Army Lieutenant General Mike Rochelle has been married to his wife, Grace, for 44 years.
"Obviously, they're doing something right," Michael said. "I want to be married to Marisa for that long."
Now that Marisa and Michael are on the same page spiritually, their kids are reaping the benefits. The couple has four children, all 8 years old or younger.
"Our children are now raised in a Christ-centric home," said Marisa, who emphasized that Operation Heal Our Patriots is "impacting generations."
The whole family is active in an evangelical church. In addition to Sunday worship, Michael and Marisa attend a small group and their son participates in sports activities through the congregation.
The children love church, Marisa said. "To them it's just what you do—spend time with your church family."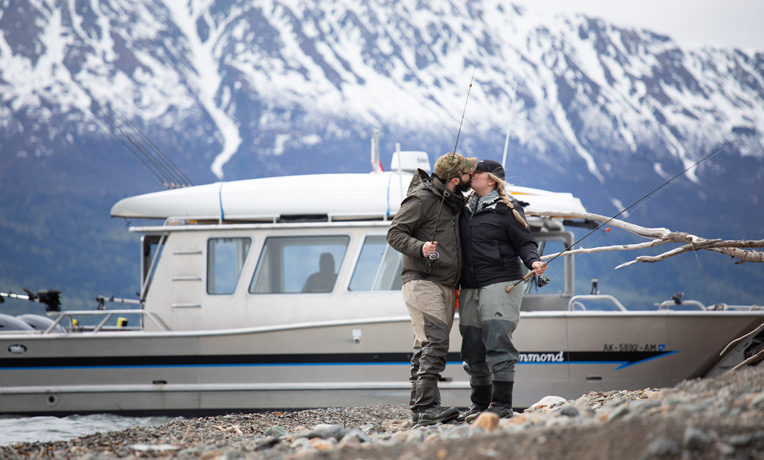 Bless the Marriage of a Military Couple
Operation Heal Our Patriots helps military couples build a strong spiritual foundation during a week of Biblically based workshops, relationship-building wilderness activities, and individual care by our retired military chaplains. We offer all this free of charge to these American heroes as a token of our appreciation for their service and sacrifice. Your gift will help us cover the costs—including transportation, lodging, activities, and long-term aftercare—so that we can help them find hope in the Lord.
---
Operation Heal Our Patriots 013960
Suggested Gift: $60