A memorial to a gifted doctor with a heart for missions
Dr. Kent Brantly served in Liberia through the Post-Residency Program of World Medical Mission, the medical arm of Samaritan's Purse, when the Ebola epidemic began to spread. Kent nearly died after contracting the virus.
Editor's Note: Dr. Sarah Lantz was serving with the Post-Residency Program at Mukinge Hospital in Zambia when she returned to the U.S. with flu-like symptoms. Testing revealed that the 34-year-old doctor had advanced breast cancer. After struggling with the disease for six months, Sarah lost her life on January 13.
There was only one Sarah Lantz in this world. I met Sarah when I was a first year medical student at Indiana University School of Medicine. She was a second year student, and one of the student leaders of the Christian Medical and Dental Associations. She encouraged me to fill her spot on the leadership team the following year.
We shared in Bible studies together, and she was always giving academic advice to those of us one year her junior—"Take this elective rotation." "Use this study guide." "Don't worry about the future." I even got to join in some of her late night Ultimate Frisbee games with the youth group in her church parking lot.
Sarah was as close to a mentor as a peer can be because we all recognized that she was operating on a higher level than the rest of us. Sarah was going to be a missionary surgeon in Africa. Everyone who knew her knew that about her, and no one doubted her chances of achieving her goals.
Sarah stood out among her peers because of her committed professionalism, her moral integrity, her encouraging spirit, and her contagious joy. Sarah Lantz was one of a kind.
I think it was Sarah who introduced me to the Global Missions Health Conference during my first year of medical school. I continued to attend the conference throughout the years following medical school, and it was always a blessing when Sarah was there and we had a chance to reconnect.
One year, when I was an intern in Texas and Sarah was a PGY-2 General Surgery resident in North Carolina, there was a large contingent from our school's Christian Medical and Dental Associations group at the conference—maybe eight or 10 of us. We all took a picture together—many in that group are scattered around the world now, serving the Lord and ministering to the poor and oppressed, just like Sarah was doing in Zambia.
When Amber and I applied to the Samaritan's Purse Post-Residency Program, we traveled to Charlotte for the interview. We were so excited to find that Sarah's interview was the same weekend. We spent more time reminiscing and dreaming about the future together. And the next year, before we each set out for our assignments on the mission field, we spent two weeks with Sarah and our Post-Residency Program classmates doing pre-field training and field staff orientation. Those were special times that seemed to deepen the bonds we all shared.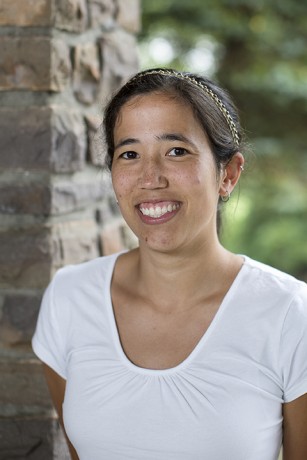 Sarah accepted an assignment in Zambia, and we were thrilled to know that she would be teammates with my cousin who worked at the same hospital—though we were a bit jealous that they each got to work with the other! Sarah was a good physician, the kind of surgeon you would want operating on your mother or your child—skilled, dedicated, honest, kind, and gentle.
She was a good physician because her primary teacher was The Great Physician. From her teenage years, Sarah's entire life was devoted to taking the Good News of Jesus to a hurting and broken world. She became an excellent surgeon because she worked for God, not for men. And her devotion to her Lord guided every aspect of her life.
After her diagnosis, Sarah and I spoke only a few times. But I will hold onto one of those conversations as long as I can. We were discussing the experience of facing your own mortality, your own impending death. Sarah was reflecting on the many times she, as a surgeon, had discussed prognosis and life and death with her own patients. Now she was considering those conversations from the other end and trying to listen to her own advice.
"People want to know their prognosis, their chances of survival," she said. "But I try to tell them that while they are living, their prognosis is 100 percent. Their prognosis is 100 percent until they die. And then it is 0 percent. But while you are alive, you should continue to live."
I think Sarah was a better patient than most doctors. She took her own advice. She lived life until it ended. She wrestled with fear and anger and loss, but in the end she chose faith.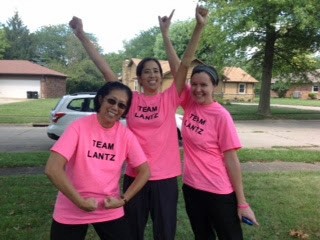 For decades, Sarah dreamed of being a missionary doctor, serving God by sharing the Good News of Jesus and the healing touch of a surgeon with people in great need. But in the end, I think she realized that, as grand as her dreams were, God had something even more glorious for her to accomplish:
"Indeed He says,
'It is too small a thing that You should be My Servant
To raise up the tribes of Jacob,
And to restore the preserved ones of Israel;
I will also give You as a light to the Gentiles,
That You should be My salvation to the ends of the earth'" (Isaiah 49:6, NKJV).