Seven combat-injured veterans and their spouses touched down at Samaritan Lodge Alaska on July 5 to start a week aimed at strengthening their marriages and building their faith.
Bless the Marriage of a Military Couple
013960
Update (July 15): This is the story of the arrival of Week One patriot couples. For a full story on the first week's activities, go to the wrap-up article here.
—
This year's first group of patriot couples took off from Anchorage around 4 p.m. on Sunday, July 5, and arrived at Port Alsworth about an hour later to be greeted by Samaritan's Purse President Franklin Graham, his wife Jane, and a star-spangled banner-waving crowd. Dozens of other staff, volunteers, and townspeople came to the runway to welcome the two planeloads of injured military personnel and their spouses to Samaritan Lodge Alaska.
Though the crowd did not offer their usual round of handshakes and hugs—in deference to the novel coronavirus pandemic—their socially distanced yet enthusiastic presence was enough to elicit tears and "wows" from some of the participating couples.
"I was excited and emotional," said Jesy Martinez, wife of Army veteran Brad Martinez. "I was crying a lot."
"It was humbling to see so many people waiting for us," Brad added. "We were not expecting that. People do appreciate our sacrifices—it hits home."
The start of 2020's summer season for Operation Heal Our Patriots was postponed by six weeks, but July 4 weekend proved a great time to kick off the Alaska side of this marriage-strengthening ministry for veterans wounded in combat after 9/11.
"This is the grand opening for this year. Of course, we were delayed because of COVID-19, but we're not going to let that stop the work that God has called us to do," Franklin Graham said. "We'll take all the precautions and social distancing that we need to, but we're here to minister to these military couples who have suffered so much and have paid a huge price for our nation."
Couples watched with eager eyes as their planes flew through Lake Clark pass on the way to Port Alsworth. The route is hemmed in by steep green mountains cut by glaciers on the tops and sides. The valleys are filled by braids of milky grey or cyan waters, colors that result from the sediments scraped downward by slow but finely grinding ice. The views were clear and spectacular most of the way, but clouds blocked visibility toward the end of the journey to Samaritan Lodge.
Upon arrival, husbands and wives got a quick tour of the camp and then settled in for a gourmet meal. The rest of the week will be packed with Bible-based marriage classes led by our staff chaplains and with relationship-building excursions into the wilderness facilitated by our guide team.
Please pray for the seven couples at Samaritan Lodge Alaska this week and the expected nine weeks of couples to come. Pray that God would strengthen hurting marriages and save those who don't know Him yet during this our ninth season.
Operation Heal Our Patriots is a year-round ministry to military couples that begins with a week in Alaska and extends to long-term aftercare, which includes discipleship and service opportunities, fellowship with other couples, training events, and consistent contact from our chaplains. Started in 2012, this project is already serving more than 1,100 wounded veterans and their spouses. We praise God that hundreds have made decisions for Christ.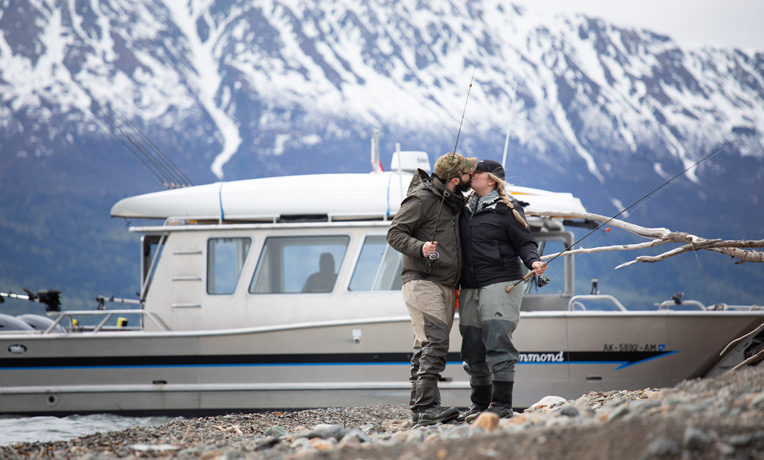 Bless the Marriage of a Military Couple
Operation Heal Our Patriots helps military couples build a strong spiritual foundation during a week of Biblically based workshops, relationship-building wilderness activities, and individual care by our retired military chaplains. We offer all this free of charge to these American heroes as a token of our appreciation for their service and sacrifice. Your gift will help us cover the costs—including transportation, lodging, activities, and long-term aftercare—so that we can help them find hope in the Lord.
---
Operation Heal Our Patriots 013960
Suggested Gift: $60