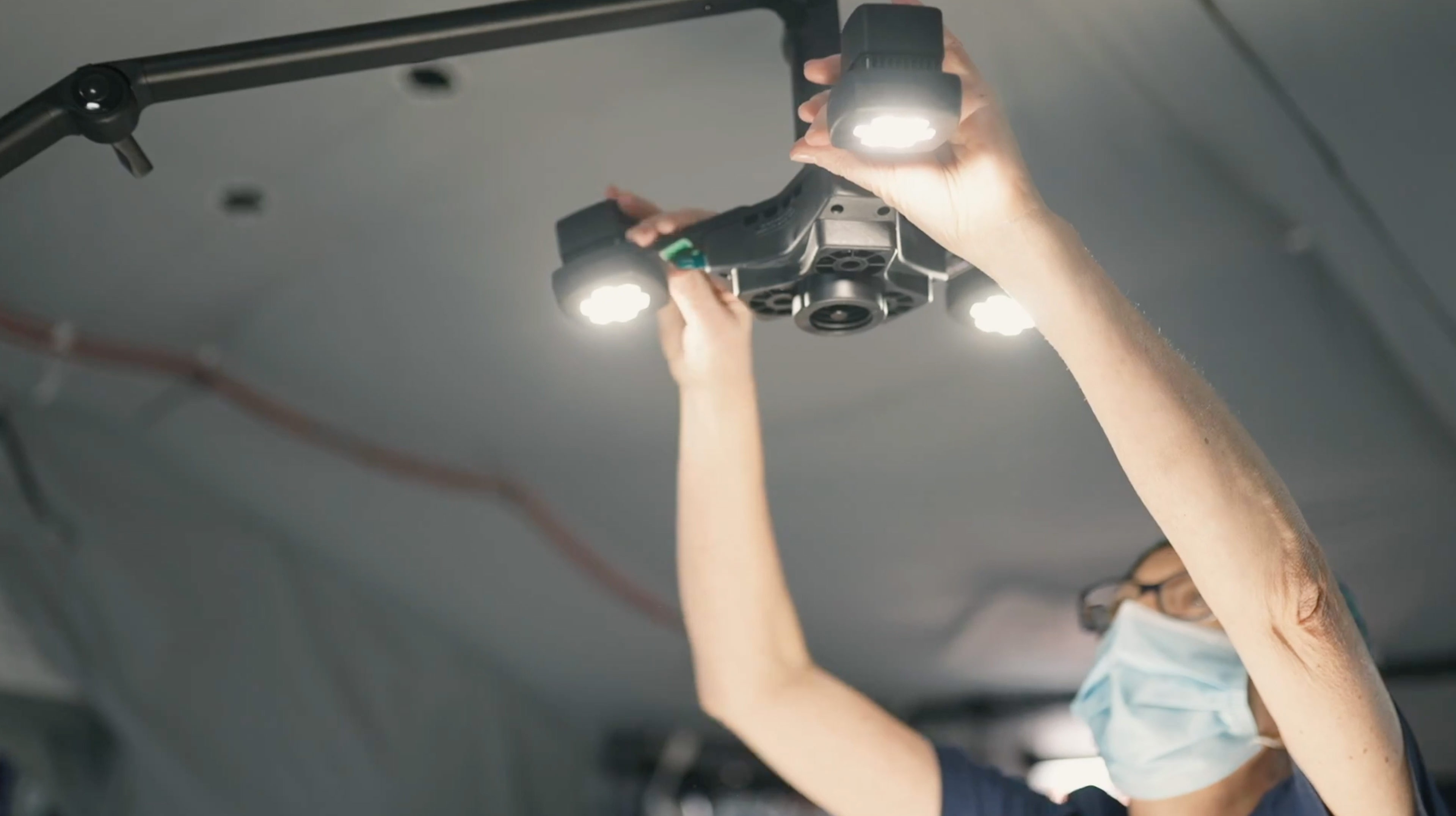 DART Newsletter
October 2023
One of the difficult things about being involved in disaster response is that we are constantly seeing the darkness of sin and the evil one who comes to steal, kill, and destroy. But our mission also lets us see the amazing and miraculous ways God is at work, calling people to Himself and to eternal hope and life through His Son, Jesus Christ. A verse that consistently reminds me of this truth is:
"

In him was life, and the life was the light of men. The light shines in the darkness, and the darkness has not overcome it." John 1:4-5, ESV
We need to remind each other of this truth because, as we serve on the frontlines, our work brings us face-to-face with some of the worst in this fallen world. We all go through dark days, or times of doubt and despair, and sometimes we can't see how God is working. And that is OK. Most heroes in the Bible experienced the exact same things. If you're in one of those times, read God's promises and be reminded that He is always with you and that He is always at work. Don't stop listening to teaching and worship that proclaim these truths, and put yourself around brothers and sisters in Christ so you can hear what God is showing them and what He is doing in their lives. And if God is giving you grace to clearly see His work right now—be a light! Tell your friends, family, or colleagues how God is moving in your life and changing you.
When John writes "the light shines," he uses the present tense of the Greek verb, meaning that the light is still shining. And it's still moving. It's not static like a lamppost or lighthouse. When John writes "the darkness has not overcome it," he uses a Greek verb tense that conveys a single, discreet action, referring to action in the past. The darkness did everything it could when the day literally turned dark, and Jesus was killed and buried in a pitch-black tomb for three days. But it did not work. No matter what the darkness does, the light will not be overcome.
Today, as you faithfully serve our Lord, know that He is working in and through you to bring light, whether in your regular, day-to-day life or deployed on a DART. Thank you for all the many things you are doing to further the work God allows us to take part in around the world. Also please know that we are praying for you and are encouraged by your willingness to serve whenever and wherever God calls you.
In Christ,
Sam Hawes Deputy Director of International Projects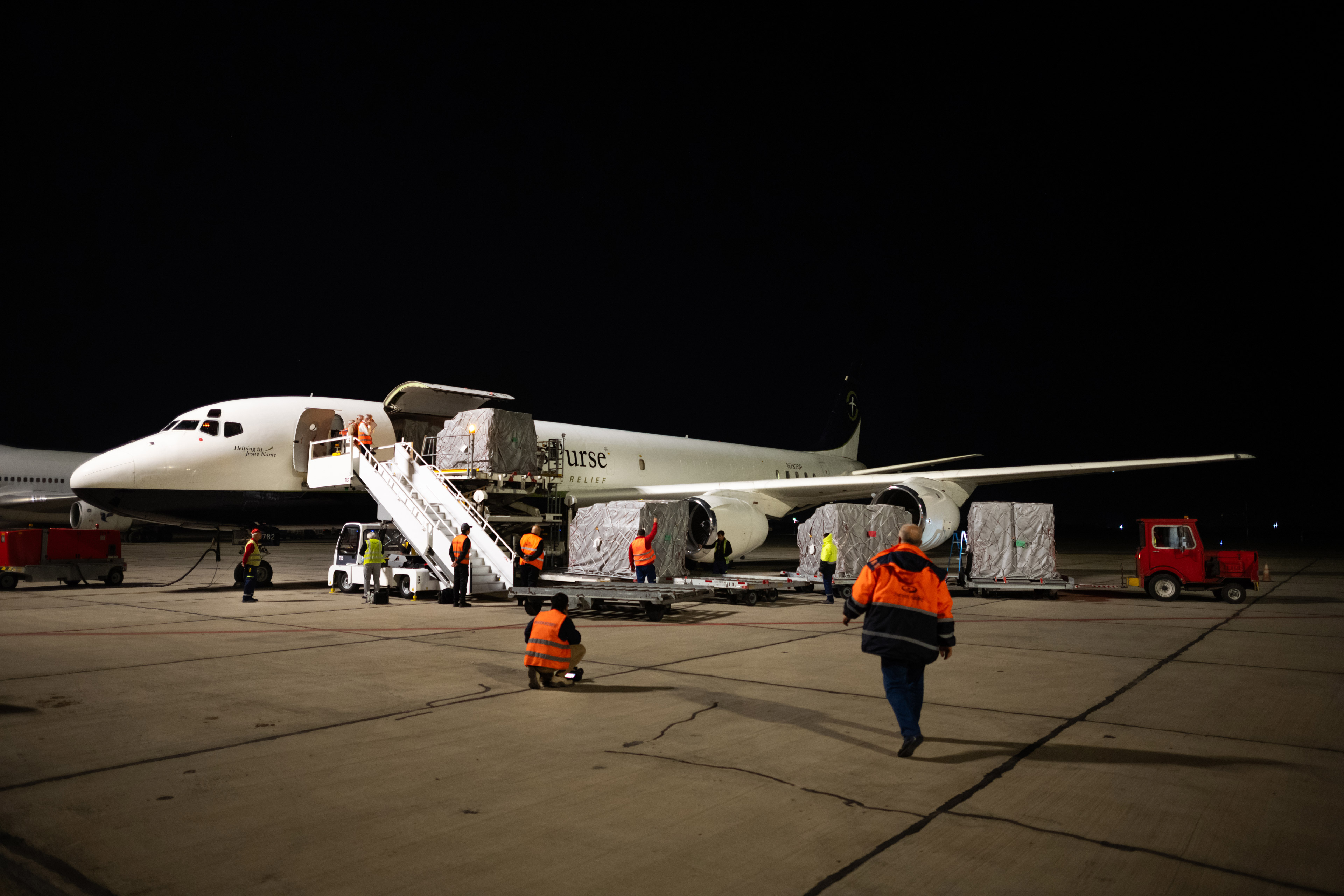 ---
BREAKING NEWS
A message from Franklin Graham:
As the fighting between Israel and Hamas intensifies, Samaritan's Purse is supporting churches and Christian partners in Israel as they reach out to civilians who have been impacted. Samaritan's Purse has a history of also working in Palestinian areas and continues today. We are committed to doing what we can to help those in need and have officially offered the government of Israel emergency field hospitals along with medical personnel, supplies, and equipment. At this time, humanitarian access to Gaza is not possible, and the border is sealed. Our prayers are with all those who are suffering in the midst of this war.
---
Our Disaster Assistance Response Team is on the ground in Armenia where we are working with local church partners to deliver relief as tens of thousands of displaced families arrive in need of shelter, food, water, and other relief.
Our DC-8 cargo plane departed for Armenia in the early hours of Oct. 7 from our Greensboro Airlift Response Center in North Carolina. The airlift carried more than 30 tons of relief, including food, blankets, and solar lights, to assist suffering families fleeing their homes in Nagorno-Karabakh. Our team will be distributing these NFIs (non-food Items) over the next several weeks.
Additionally, mobile medical teams have provided critical care to more than 500 patients. Two burn specialty teams have also been deployed to provide surgical care for burn patients impacted by a recent gas station explosion.
Please pray for hurting families during this current crisis, for our teams and church partners serving them, and for our ongoing response efforts.
Rushing Aid to Armenia
The Samaritan's Purse UK headquarters is moving in March 2024 to our new National Ministry Centre in Coventry at a facility aptly named Crosspoint. Crosspoint features a large office and warehouse space that will serve as a national hub for our growing operational requirements, while also supporting the missional needs of local churches. The warehouse will be stocked with disaster relief supplies, including hygiene and kitchen kits, jerry cans, blankets, tarps, solar lights, and more.
Please pray that God will bless our new facility and open doors to serve even more people in Jesus' Name—in the UK and around the world.
The new UK address beginning in March 2024 is:
Samaritan's Purse International
Richardson Way
Crosspoint Business Park
Coventry
CV2 2TA
---
Almost all DART roles require a basic knowledge of Microsoft Office programs. For DART, we recommend focusing on Outlook and Excel in particular. Check out Microsoft's helpful quick reference bundle that includes cheat sheets.
View Reference Bundle
---
If you have a background in program management, have worked with teams in cross-cultural environments, and are a confident user of Excel, the Ministry Program Management and Coordination Training may be right for you! The training is scheduled for Dec. 6-8 in North Wilkesboro, North Carolina.
I'm Interested!