Music legend Ricky Skaggs encourages people to serve with Samaritan's Purse.
Watch the video above as Ricky Skaggs, a 15-time Grammy award winner and longtime friend of Franklin Graham, talks about the work of Samaritan's Purse around the world. He urges viewers to get involved—we should all be asking "What can I do?" when a disaster hits.
Samaritan's Purse currently offers volunteering opportunities in three locations (Fort Myers, Englewood, Punta Gorda) in Florida following Hurricane Ian. We are also receiving volunteers in Breathitt County, Kentucky, in response to flooding there. Additionally, volunteers are assisting with home rebuilds in Western Kentucky—following the Dec. 2021 tornado—and Houma, Louisiana—in the wake of Hurricane Ida, which hit in Aug. 2021. Come serve as the hands and feet of Jesus Christ for homeowners in need.
Go to spvolunteer.org to learn more.
The Samaritan's Purse Disaster Assistance Response Team (DART) may also be a good fit for some. DART team members stand ready to respond at a moment's notice whenever and wherever disaster strikes. They thrive under pressure and have a heart for sharing the love of Jesus Christ with those who are hurting. If that sounds like you, prayerfully consider joining us. Learn more about the DART (paid positions).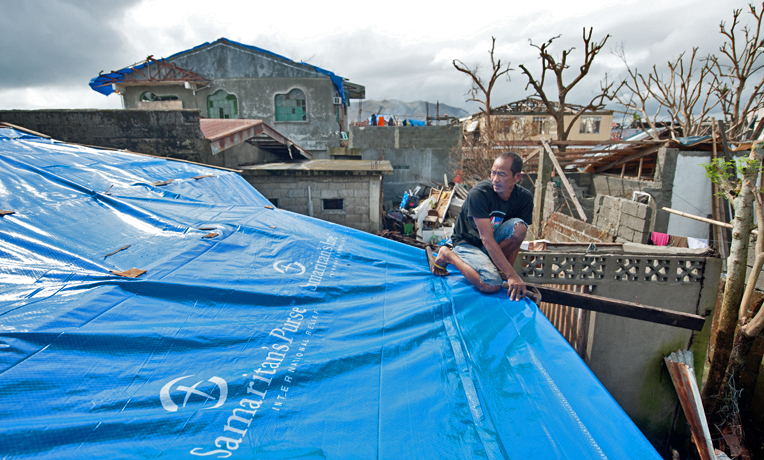 Where Most Needed
Your gift to "Where Most Needed" equips Samaritan's Purse with the resources—including personnel, materials, supporting services, buildings, and equipment—to fulfill our mission of relief and evangelism worldwide.