Household water filters in Cambodia give families an opportunity to save their money
Ly Hun lives in a small village in northwestern Cambodia. Samaritan's Purse gave BioSand water filters to several members of his community.
Before I received the BioSand filter, I spent a lot of money on drinking water. When Samaritan's Purse came to my village to install the filters, I was eager to try it.
The filter sifts water through sand and gravel to remove contaminates. Now I save 360,000 Riel (around $88) per month from not having to buy water.
I know the filter is important for my family and is also good for my neighbors. It can help our health and save us money. We can move from poverty into happiness. I would like to thank you for giving the filter to my family.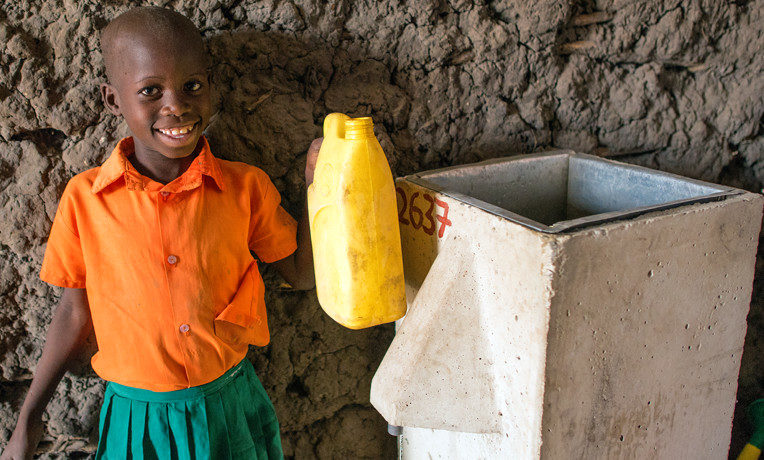 Household Water Filters
Samaritan's Purse provides families with an easy-to-use filter that requires no power or chemicals and can make contaminated water safe to drink for years to come.
---
Water Filters 013923
Suggested Gift: $100