A Navy couple was encouraged by the Samaritan's Purse project that ministers to wounded service members and their spouses. Applications for the 2016 open today.
When Chief Petty Officer Tom Wollney felt three taps from the crew chief, signaling the time had come to jump from the helicopter and plunge into cold ocean waters, he wasn't thinking about how the rescue mission could result in his injury or even death. Tom wasn't worrying about himself.
"Instinct takes over and you do what you have to do," said the retired U.S. Navy air rescue swimmer. "Most of the time, the things going through my mind are how horrible the person we're going in to get must feel."
For 21 years Tom pushed past thoughts of personal safety and let his drive to help others and save lives take over. He participated in rescue missions during Hurricane Katrina and embassy evacuations in Bosnia, as well as missions in Haiti and Africa.
But more than two decades of injuries caught up with Tom, and he is now unable to walk.
Tom's wife, Brandy, who also served in the Navy, didn't know what they would do. "I remember sitting in the kitchen floor crying," she said. "How am I going to be who he needs me to be?" she wondered.
During a week in Alaska through Operation Heal Our Patriots, Tom and Brandy received the counseling and encouragement they needed. Although a long way from their home in Rutherford, Tennessee, the couple experienced an unexpected sense of love and family.
"You can feel when someone cares about you," Brandy said. "Operation Heal Our Patriots is a family."
A New Season of Ministry Is Upcoming
Tom and Brandy Wollney were just one among 149 military couples who participated in a week of marriage enrichment training in Alaska last year through Operation Heal Our Patriots, a project of Samaritan's Purse. Each couple has its own story of struggle following a spouse's combat injury during the war on terror (post-9/11).
While in Alaska, our retired military chaplains lead couples through daily devotions and an eight-class, Bible-based marriage enrichment course. The chaplains are available for private spiritual counseling as well. Couples also participate together in a variety of refreshing outdoor activities, including wildlife watching, fishing, hiking, and kayaking.
After Alaska, couples are followed up for the long-term by our aftercare team. There is an annual reunion open to all alumni, as well as regional events. Our team keeps in regular contact with couples through emails, phone calls, and/or personal visits.
February 1 marks the first day that qualified couples can apply for the 2016 Operation Heal Our Patriots summer season. For more details and to apply, go here. Please spread the word too!
Since 2012, Operation Heal Our Patriots has ministered to over 500 U.S. military couples. We are planning for another 150 couples this year.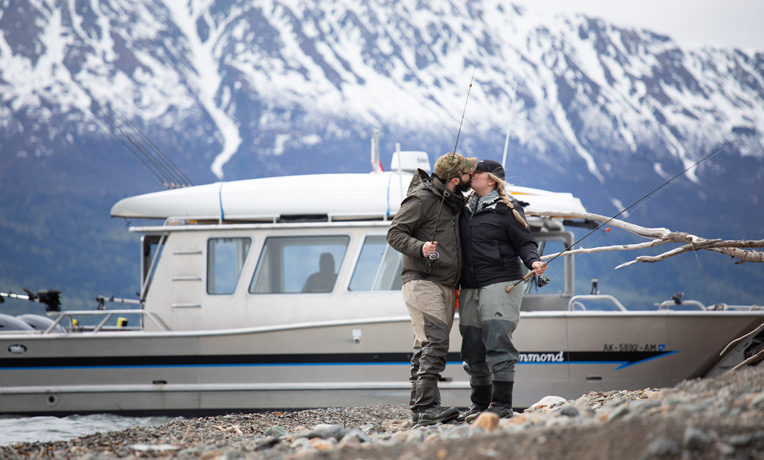 Bless the Marriage of a Military Couple
Operation Heal Our Patriots helps military couples build a strong spiritual foundation during a week of Biblically based workshops, relationship-building wilderness activities, and individual care by our retired military chaplains. We offer all this free of charge to these American heroes as a token of our appreciation for their service and sacrifice. Your gift will help us cover the costs—including transportation, lodging, activities, and long-term Family Care—so that we can help them find hope in the Lord.
---
Operation Heal Our Patriots 013960
Suggested Gift: $60