A disaster relief unit has deployed to the Detroit area.
U.S. Disaster Relief
013622
Samaritan's Purse deployed to the Detroit metropolitan area after widespread flooding damaged thousands of homes this week. A state of emergency has been issued for Wayne County, which includes the cities of Dearborn and Dearborn Heights.
Volunteer in Michigan
Last week, nearly four inches of rain fell in just seven hours. Some residents were trapped inside their homes and had to be rescued by boat. A number of neighborhoods remain underwater.
Samaritan's Purse staff conducted assessments on Friday, May 3. A disaster relief unit and supply trailer were sent to Michigan on Saturday and volunteers began work today. Our base of operations for this response is Family Christian Church in Ecorse.
Billy Graham Rapid Response Team chaplains are also responding.
Samaritan's Purse North American Ministries responded in the greater Detroit area once before, in 2014.
Please pray for our disaster relief staff as they serve in Jesus' Name. Pray that we can help families in the hardest-hit areas and bring them the hope of the Gospel.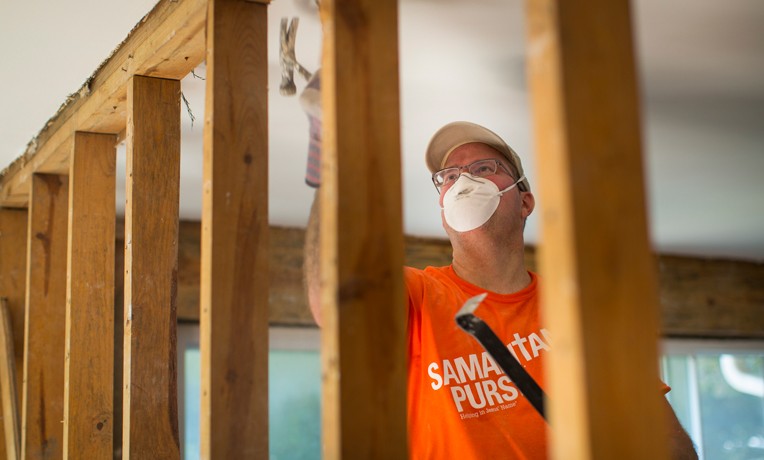 U.S. Disaster Relief
Samaritan's Purse mobilizes and equips thousands of volunteers to provide emergency aid to U.S. victims of wildfires, floods, tornadoes, hurricanes, and other natural disasters. In the aftermath of major storms, we often stay behind to rebuild houses for people with nowhere else to turn for help.
---
U.S. Disaster Relief 013622