Project Leader Resources
Project Leaders facilitate the packing of Operation Christmas Child shoebox gifts for a church or group. As you plan, prepare, and promote, please also lead in the most important aspect of this project—prayer!
Plan
Pray about setting a goal for how many shoebox gifts you will collect, and use the following resources to get your church or group ready for packing shoeboxes.
Sharing the Vision
8.5″ x 11″ (7 pages)
A guide for explaining Operation Christmas Child to church leadership.
Year-Round Collecting
8.5″ x 11″ (2 pages)
A guide to engage your congregation in gathering items for shoeboxes all 12 months of the year.
Prepare
Continue to prayerfully evaluate your shoebox goal. It is wise to pack remembering the $9 donation per shoebox, but be sure to leave room for God to work.
Gift Suggestions
8.5″ x 11″ (5 pages)
A detailed list of recommended items for shoebox gifts, based on age and gender.
Basic Shoebox Labels
8.5″ x 11″
Multiple labels to download and print.
En Espanol
⇣Download PDF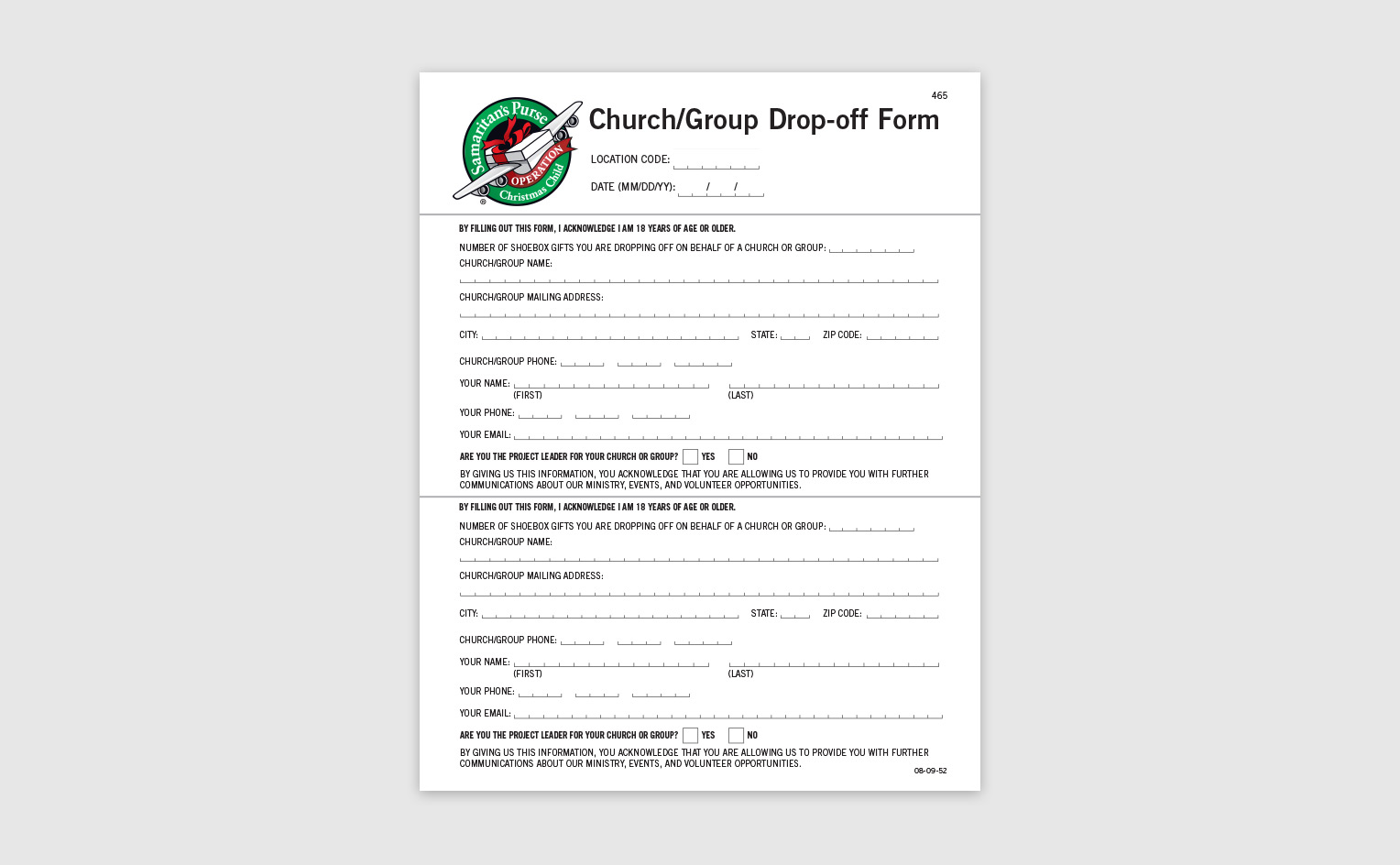 Drop‑off Form
8.5″ x 11″
A form for your church or group to fill out and bring with your shoebox gifts to a drop‑off location.